Recognize any of these local school kids (above) on the DVD?
Find the CD/DVD at the Evansville East Side Wal-Mart, Barnes & Noble Bookstore and Borders Bookstore.
---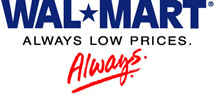 At Wal-Mart, we care about the community in which we live and work, and we always strive to be a good corporate citizen.
In November 2005, the people who work at the East Side Wal-Mart were there when an F-3 tornado devastated neighborhoods in Evansville and Newburgh. We donated thousands of dollars to relief, began an in-store fund raising campaign, provided clothes and necessities for families who were affected by the disaster, and served as a drop off center.
We are proud to say that your East Side Wal-Mart contributed $53,984 to many different charitable organizations in our community in 2005. And we are doubly proud to be part of an organization that believes in supporting worthwhile causes­­Wal-Mart Worldwide­­that provided more than $200 million to various charitable organizations in 2005. Sale of this CD/DVD will raise $12,000 for the EVSC, to be divided equally between the 20 EVSC elementary schools for their physical education departments. Our hope is that this CD/DVD motivates kids (and adults) to become more active.
Come in and visit us at your friendly, neighborhood East Side Wal-Mart, located at Burkhardt and the Lloyd Expressway.
Thank you for supporting this project and for shopping at our store.
Sincerely,
Larry Marschel,
General Manager, Evansville East Side
---

Coca-Cola Enterprises is a company that strives every day to be close to home. Wherever we do business we are rooted in the community. In a tradition that goes back more than 100 years, quality and integrity form the bedrock of our business. This philosophy is ever so present in Evansville Coca-Cola. Throughout 2005, Evansville Coca-Cola provided over $28,000 in sponsorships and donated over 26,000 cases of Coca-Cola products to causes such as the March of Dimes, Habitat for Humanity, and the Susan G. Komen Breast Cancer Foundation, to name only a few.
When disaster struck our community as a result of a deadly tornado, Evansville Coca-Cola responded by donating 4-1/2 tractor trailer loads of product to the Salvation Army and the Red Cross along with a monetary donation of $5000 to the Tornado Relief Fund. Respect for each other and our neighbors is a hallmark of who we are and we love what we do, because refreshing the community is not just fun;
we feel it is our responsibility.
---
Thank you to all the sponsors who made this project a reality.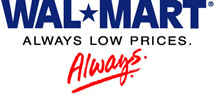 ---
To find out more about "Keeping It Local," click here: Keeping It Local
To contact us by email click here